Clarks Summit Semi-Private Personal Training
Join Our Semi Private Training For A Fun, Supportive & Motivating Environment To Reach Your Fitness Goals
Through our semi private training programs, you can work out with 2-4 other people, with a professionally-designed fitness program catered to your personal needs. If you are looking for top-notch fitness routines, accountability, and professional guidance, our semi private training program is for you! At LUX Personal Training in Clarks Summit, you will experience world class service, and trainers who want to see you succeed.
Our instructors are highly trained and knowledgable to not only meet your fitness goals, but exceed them. Each session is personalized, fun, and will leave you feeling accomplished and energized.
See Fast Results Through Semi Private Training at LUX Personal Training in Clarks Summit
Physical results don't come easy; but the certified LUX trainers guarantee to make working out enjoyable, supportive, and effective. Our sessions are designed with all members in mind to create a positive and safe environment. Through our training programs, you will learn proper fitness techniques, self-discipline, and how to improve your overall health and well-being.
All ages and experience levels are welcome! At LUX Personal Training in Clarks Summit, we guarantee you will experience quick and lasting results, no matter who you are. At LUX in Clarks Summit, our passion and work collide to create a friendly and encouraging atmosphere for all participants.
Benefits from Our Semi Private Training Programs
Weight Loss
Lean Muscle Gain
Gained Self-Confidence
More Energy and Focus
Safe and Friendly Training Atmosphere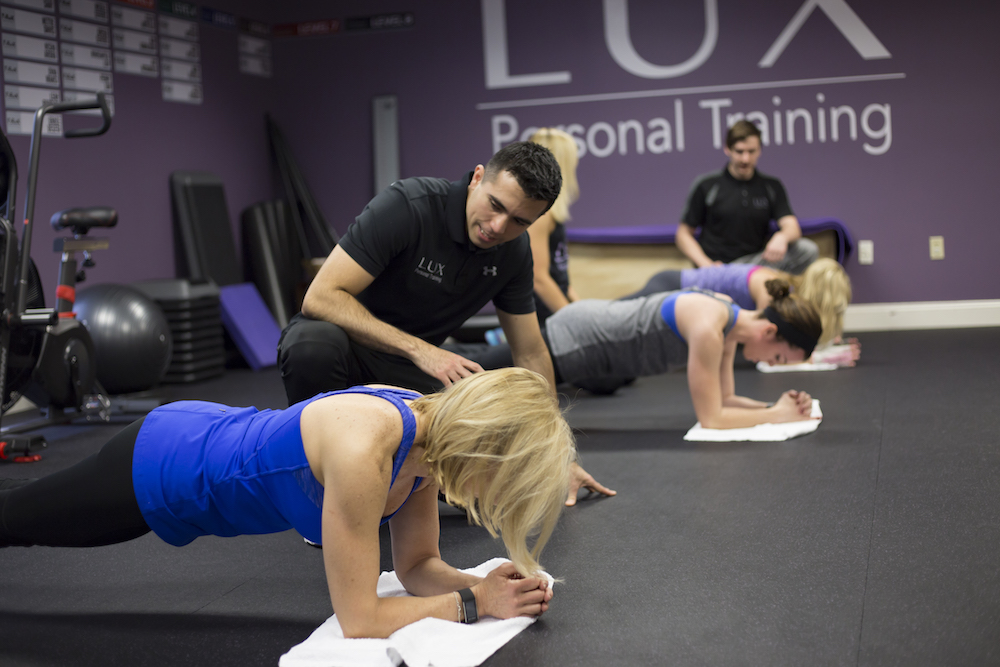 Sign Up Today!
So, what's next? All you have to do is fill out the short form on the side of the screen or at the bottom if on a mobile device to take advantage of this great opportunity. We can't wait to see you in the gym.