Clarks Summit Nutritional Coaching Classes
Nutritional Coaching Classes Enrolling Now

Are you ready to start a new lifestyle that will change your life forever? At LUX Personal Training in Clarks Summit, we are now offering a personalized nutrition program that will teach you everything about Nutrition and what you need to become healthy, active, and more confident. It's time to reclaim your health and fitness through Balanced Habits Life. This program is life changing, research driven, and guaranteed to give you the best results possible!
So How Does Balanced Habits Life in Clarks Summit Work?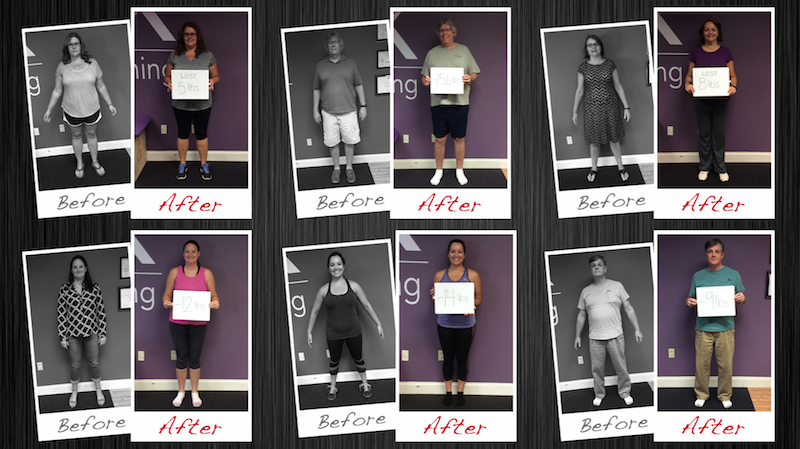 Balanced Habits Life is a Nutrition program specifically designed for you and your goals. Whether you are looking to lose weight, improve athletic performance, eat better, or get leaner, this program can offer something great for everyone! You will receive a food coach who will keep you accountable and motivated, while also giving you healthy eating advice, recipe suggestions, and grocery shopping help!
All meetings include a comprehensive journal review, weigh-ins, and counseling to make sure you are moving in the right direction. Below are other benefits and features you will experience:
You will receive a three-ring binder filled with valuable nutrition information and how it pertains to you as an individual
Lists to choose foods to create customized meals for your body and to help you reach your goals
Sample of portioned breakfasts, lunches, snacks, and dinners to help you learn how to create meals that work for your body
Recipes of portioned out protein smoothies to help you get your day started off right
Recipes for salads and dressings to help you learn what a salad is supposed to look like and how satisfying it can be
Lists of how to eat in all types of restaurants and how to order with confidence
A daily journal to hold you accountable to your choices for your appointments with your own Food Coach
Sign Up Today!
If you would to learn more about Balanced Habits Life, please fill out the short form on the right side of this page or at the bottom if on a mobile device. We look forward to speaking with you soon, and can't wait to start working with you!